We offer a complete line of computer services to the general public.
WE OFFER SERVICE AND SUPPORT
FOR ALL PC BRANDS!
INCLUDING LAPTOPS AND NOTEBOOKS!
From repairing failed PC and Notebook or Laptop systems to installing Wireless network security in your home. We are happy to suggest an effective and efficient solution to meet your needs. Some of our most popular services are listed below;
Anti-Virus Software Updates and Virus Removal
On-Site Wireless Networking Security Setup & Support
In-House Service and repair of failed PC's and Laptops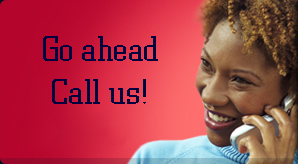 On-Site Business Services Available
A complete line of on-site services are avaialble to local business. We've worked with individual doctors, medical offices, lawers, local manufacturers, and other area retail stores. No matter what your business model we have the unique capibility and expeirence of dealing with data and network setup's in their many different forms.
On-Site System Service and Upgrades to your Medical office or industrial business.
Server Upgrades and Replacements
Network Cabling solutions for those in need.
Wireless Network Security to keep uninvited visitors off your internet!
VPN Tunnel Setup for multi-site networks or home office telecommuters.
Custom Solutions tailored to your custom business needs! Our templates for success in a production enviornment are universal.


We say don't be fooled by offers of cheap computer services by some kid who's more worried about his next date than your needs. We say don't be fooled by over-priced solutions offered by corporate retailers either!
Here in Mid-Ohio we find that sometimes "Industry Standard" is not always the most practicle solution and often requires the business to pay for more computing power than they really need. This results in wasted resources and a general increase the overall cost of ownership.
At Ace computers we will always suggest what we feel is the most cost effective and efficient solution without cutting corners you don't know about. We proudly have been told many times by our business clients that in doing research for their projects we offered the most cost effective solution while keeping the use of name brand products.